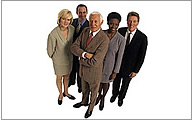 Welcome to TQR
Welcome to TQR Search & Selection. This site is designed to provide you with an overview of the Company and how we operate, more importantly it could be the catalyst that enables you to meet your goal.

We have received a lot of positive feedback from candidates and employers who value the enthusiastic yet focussed approach we are able to bring to recruitment and career evaluation. We will not duck the tough issues, and challenge you to address the job search process with the most open minded attitude possible.
Latest News
Pension pot lifetime allowance to be reduced from £1.25million to £1million from next year, saving £600million annually Read more: http://www.thisism

Posted Date: 24/03/2015

A man in his mid to late 50's who has saved for nearly 40 years , could find hims...[more] http://www.thisismoney.co.uk/money/news/article-3000565/BUDGET-2015-BRIEF-key-points-George-Osborne-speech-glance.html

Fees for employment tribunals begin

Posted Date: 31/07/2013

It will now cost up to £400 to log a claim and £1200 if the case goes to Tr...[more]
Clients
Here is a selection of clients for whom we have successfully completed assignments.